Asset Planner - [Archived Advertisement]
First listed on: 26 December 2021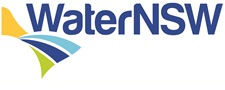 Asset Planner
We are NSW's bulk water supplier, river operator and your one-stop shop for licensing, water trades and water information. We supply two thirds of water used in NSW from our 42 dams, rivers and pipelines to regional towns, irrigators, Sydney Water and local water utilities. We also own and operate the largest surface and groundwater monitoring network in the southern hemisphere and build, maintain and operate essential infrastructure.
We are looking for Asset Planners responsible for facilitating effective initiation of planned capital works, acting as sponsor's representative on applicable projects, and undertaking shorter term planning activities in support of capital plan delivery, putting safety first at all times. In this role you will be expected to produce clear project briefs, provide oversight of the value of projects, whilst making calls on risk and cost throughout the project life cycle.
Key Responsibilities:
Undertake planning implementation of the Asset Capital Plan, including facilitating timely and effective initiation of capital works.
Ensure project initiations briefs are developed, which effectively capture clear needs and objective statements, battery limits and terms of reference for option selection.
Act as sponsor's representative for projects sponsored by Asset Planning within the position's area of accountability, to provide sponsor's assurance of effective delivery.
Negotiate with the project delivery team, in consultation with key stakeholders on project objectives, handover requirements and make recommendations to project sponsor for sign off
Manage the project substitution process within areas of responsibility within the current regulatory period.
Development of the capital investment plan over the 2 year time horizon in liaison with asset delivery.
Support for the development and defence of regulatory pricing submissions as required.
You will bring:
Tertiary qualifications in Civil / Mechanical Engineering
Experience in establishing and maintaining excellent relationships with stakeholders.
Proven experience in working within a team environment to achieve corporate and business unit objectives and maximise operational performance.
Experience in report writing and use of Microsoft Word and Excel.
Proven understanding of change management and project management principles.
Knowledge of principles for the establishment of project handover requirements
Knowledge of risk assessment, cost benefit analysis, project definition and project phase
Proven knowledge and understanding of asset management and lifecycle.
Excellent communication, negotiation, networking and problem solving skills.
Current NSW driver's licence
In return:
Permanent opportunity
Flexible work location – within NSW
Diverse and supportive team environment
Flexible work arrangements (work from home) including a 9-day fortnight
This is a unique opportunity to work in an organization that values and embraces diversity, and is committed to ensuring that its employees reflect the NSW community it serves. At WaterNSW we also endeavour to promote flexible ways to work.
Probity Checks:
The successful applicant will be required to undergo pre-employment checks including a National police check and Medical check. Any offer of employment will be subject to successful clearance of these checks.
WaterNSW is committed to the safety of employees and wider community, as such, full vaccination against COVID-19 will be a condition of entry to all our workplaces. All applicants will need to meet this condition.
More information can be accessed via the Position Description. Queries can be directed to: Recruitment@waternsw.com.au
All applications must be lodged via an online application – emailed applications will not be accepted.
Please note: Only shortlisted candidates will be contacted.

Applications close on the 17 January 2022.
Closing Date:

17 Jan 2022
Location:

NSW
Work Type:

Full Time
Category:

Asset Management/Auditing
Engineering
Environmental/Water/Waste
Project Management
Risk Management
Stakeholder Management/Engagement