First listed on: 09 August 2019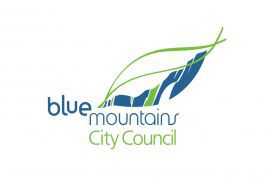 STATUTORY PLANNING PROGRAM LEADER
Ref No: V19/4674
The role plays a major role in Council's statutory planning for the City.
The position focuses on a number of key areas, including the maintenance and updating of Council's Local Environmental Plans and Development Controls Plans, overall policy review and the project management of Planning Proposals. The position also manages Council's developer contributions system, and planning certificate service.
The role will collaborate with the Strategic Land Use Program Leader, to contribute to strategic planning of the Blue Mountains, including the master planning of town centres and key areas within the City.
The successful candidate will hold a tertiary qualification in town planning or related discipline and have a demonstrated high level ability in statutory land use policy and processes. The ability to demonstrate great people management skills to lead a small team, is also essential.
Salary: commencing at $3879.21 gross per fortnight.
For further information contact: Kim Barrett on (02) 4780 5591.
Closing date: 1 September 2019.
APPLICATION INFORMATION: It is preferred that you obtain the position description and information on how to apply from our website, www.bmcc.nsw.gov.au/jobs. Applications addressing the selection criteria, accompanied by a resume, references and copies of qualifications should be emailed to hresources@bmcc.nsw.gov.au prior to closing date. If you are unable to get access to a computer, hardcopy applications may be posted to Staff Applications, Blue Mountains City Council, Locked Bag 1005, KATOOMBA NSW 2780.
Closing Date:

01 Sep 2019
Location:

NSW
Work Type:

Full Time
Category:

Project Management
Strategic/Statutory